In loving memory
Conversano Blanca I
May 15, 1984 - October 14, 2008
Sire: Conversano II Erica (Tempel Farms) Dam: 251 Blanca (Tempel Farms)
We were blessed to be partners with Blanca for eight years in our journey of harmony through dressage. He was a kind and sweet soul, a lively character and Drama Queen who loved the spotlight, and always the gentleman, careful with us even while he was dancing and leaping about. Our hearts are breaking; all our love couldn't save him despite the best efforts of Equine Medical and our desperate prayers and wishes.
Blanca, we treasure our memories of you and will love and miss you forever.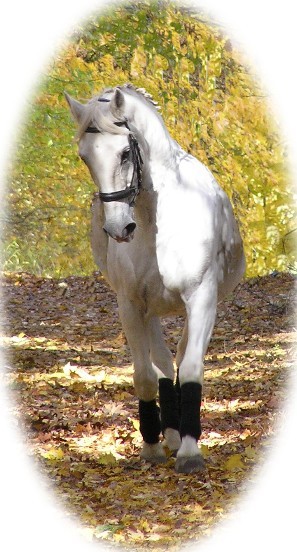 Photo by Stephanie van de Ven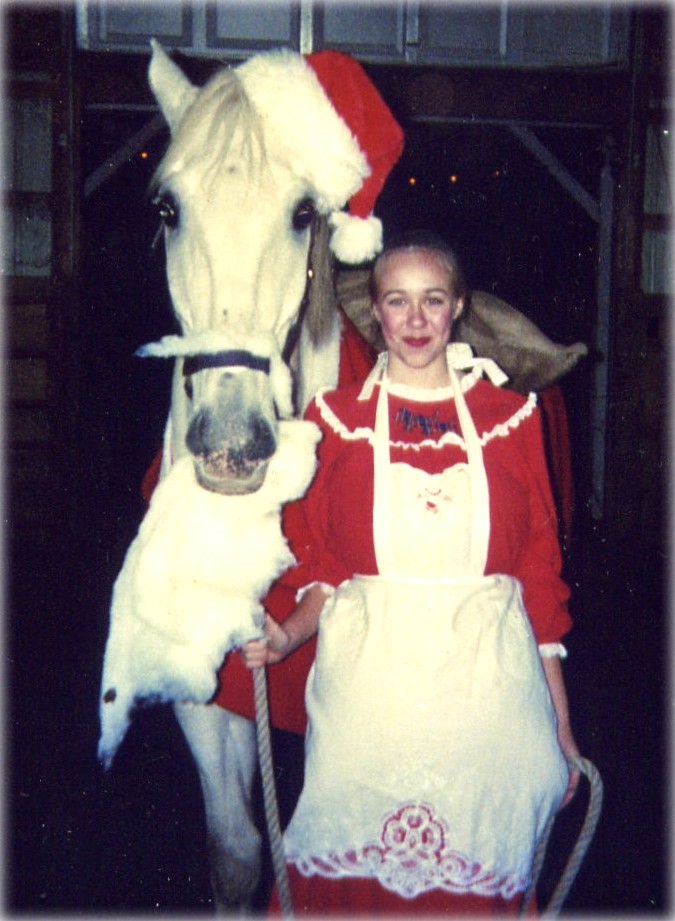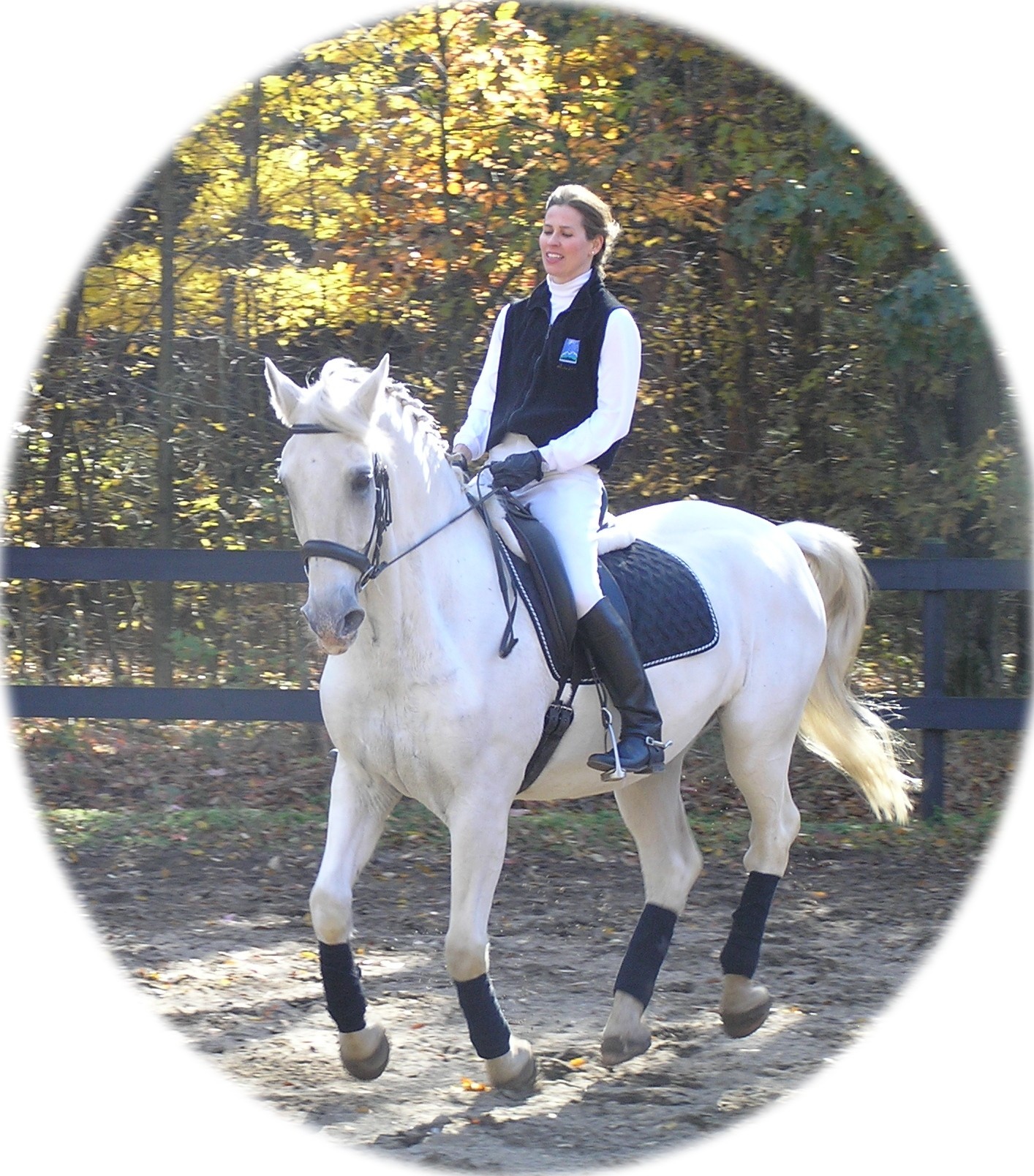 Leslie and Blanca - Halloween, 2002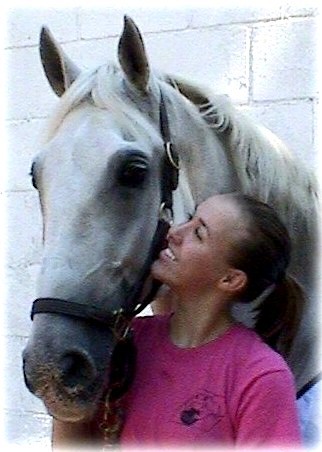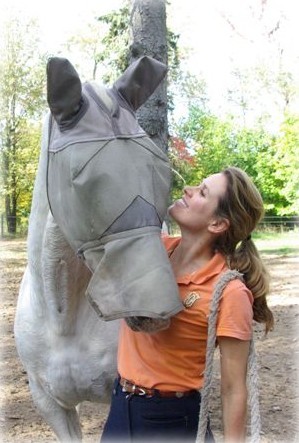 Home † † ® 2008 DressageClinics.org