Articles
The following are horse-related articles that I've written. Click on title for the article.
"Keeping the Candle Burning"
from "Horse Tales for the Soul Vol 6"
"Grand Tradition: The Four Schools Celebrate Classical Riding in Paris"
Coming soon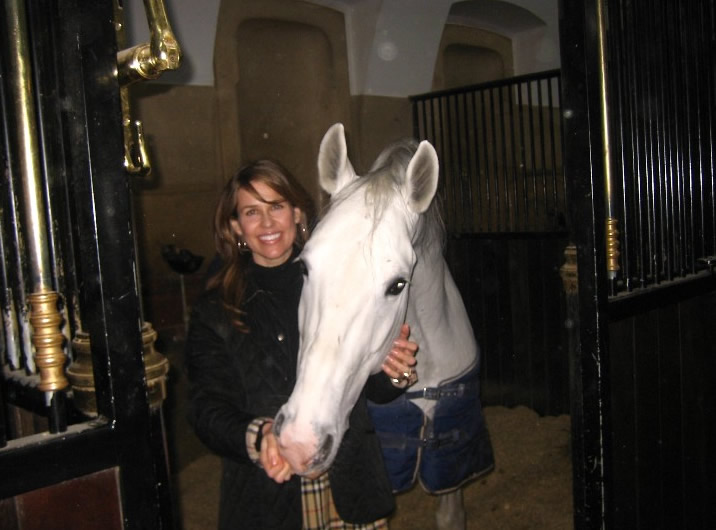 This is Neapolitano Allegra, my favorite stallion
at the Spanish Riding School .
Congratulations to Allegra on the birth of his first foal, a healthy filly, on January 14, 2009 out of the dam Spadiglia! This filly was the first baby born at Piber in 2009.
Home † † ® 2006-2010 DressageClinics.org
Reproduction in any form of photographs or written content on this website without the permission of Jorie Sligh is forbidden. All photographs taken by Jorie Sligh unless otherwise noted.