U.S. 2015 October Clinic Dates & Venues with
Spanish Riding School Bereiter
Marius Schreiner
(click on contact names to email for information)

FLORIDA
Friday, October 2 & Saturday, October 3, 2015
Brevard Equestrian Center - Grant
Email Lisa Smit for info
Auditors welcome!
www.brevardec.com

MICHIGAN
Sunday, October 4 - Tuesday, October 6, 2015
Rivendell Stables - Lowell
Email Jorie Sligh for info
Auditors welcome!
CLICK HERE for clinic flier in pdf
CLICK HERE for Rider Appication
http://www.rivendellstables.com/

NORTH CAROLINA
Wednesday, October 7 & Thursday, Oct 8, 2015
Race2Ring - Conover
Email Jenny Majors for info

WISCONSIN
Fiday, October 9 & Saturday, October 10, 2015
Sunflower Farms - Bristol
Email Sunflower Farms Office for info
Auditors welcome!
Home † † ® 2006 - 2015 DressageClinics.org
Reproduction in any form of photographs or written content
on this website without the permission of Jorie Sligh is forbidden.
All photographs taken by Jorie Sligh unless otherwise noted.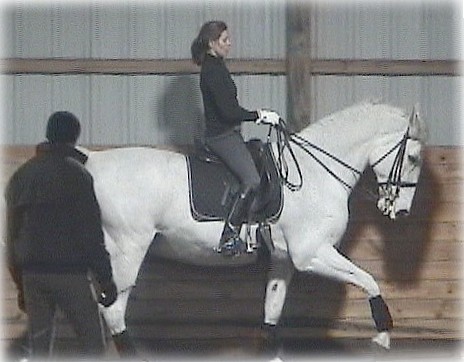 Bereiter Seiberl and Branden helping Jorie w/collected canter